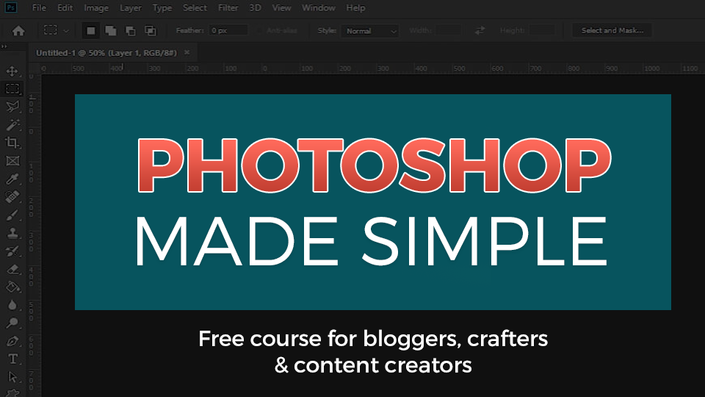 Photoshop Made Simple
Learn how to use Photoshop CC with this FREE video course for bloggers, crafters & content creators
Are you ready to uplevel your design skills but aren't sure how to start?
I get it. The first time you open Photoshop, it's pretty overwhelming with all the buttons, icons and options.
Where do you even START?
Well... you start at the beginning, of course :)
'Photoshop Made Simple' is a step-by-step beginners guide to using Photoshop CC.
If you're looking to design your own blog graphics, social media images or printables (even ones you can SELL!) then this is the course for you.
You'll learn how to use all the key features of Photoshop, such as:
What all those sections on the screen actually do
How to create, open and save files
What layers are, and why they are the BEST feature of Photoshop
Awesome layer hacks to speed-up your designing
How to use the ESSENTIAL tools such as the paint brush, text tool and shapes
How to resize images to create your own graphics
Must-know Photoshop tricks such as undoing changes and saving PDF files
How to add fancy effects such as shadows, borders, gradients and patterns
+ even MORE (yup... this is one jam-packed course!!)
Oh, and I did I mention that it's 100% FREE?
Your Instructor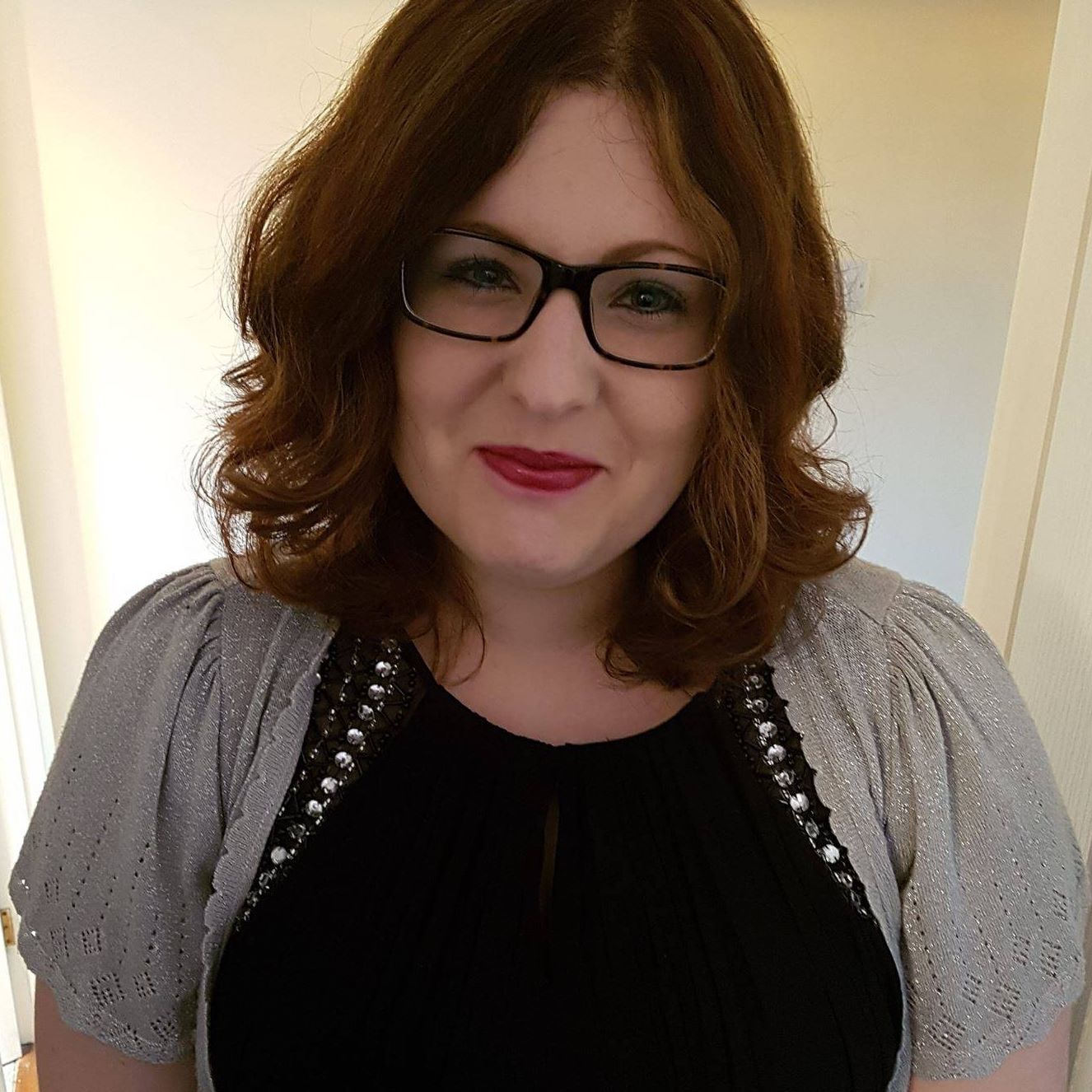 Hi, I'm Sarah and I'm a graphic designer from England. I've been designing websites & printables in Photoshop for ten years - it's my favourite graphics programme!
I started teaching Photoshop in early 2018 and have taught over 50 people how to master Photoshop and design their own printables.
I'm excited to share 'Photoshop Made Simple' with you, and hope you enjoy the course ;)
Frequently Asked Questions
When does the course start and finish?
The course starts now and never ends! It is a completely self-paced online course - you decide when you start and when you finish.
Do I need Photoshop to take this course?
This is a Photoshop course; all of the tutorial videos are recorded using Photoshop Creative Cloud (CC) 2019. You will need Photoshop to follow along with the videos and apply the techniques to your own designs.
What version of Photoshop do I need?
The videos in this course are recording using Photoshop CC 2019 (20.0.1). If you use an older Creative Cloud version, CS6 or CS5 then you should be able to follow along with these videos. Please note that a couple of features work slightly differently in the CC 2019 version to all older versions, so you may need to do some independent research if your older version works differently to the CC 2019 version.
Why is this course free? There's so much included!
I believe that everyone should have the opportunity to learn a professional graphics software to help propel their blog, business or products to stardom. This course teaches the basics of Photoshop so that you can start using it to make your own graphics. I hope you enjoy it :)