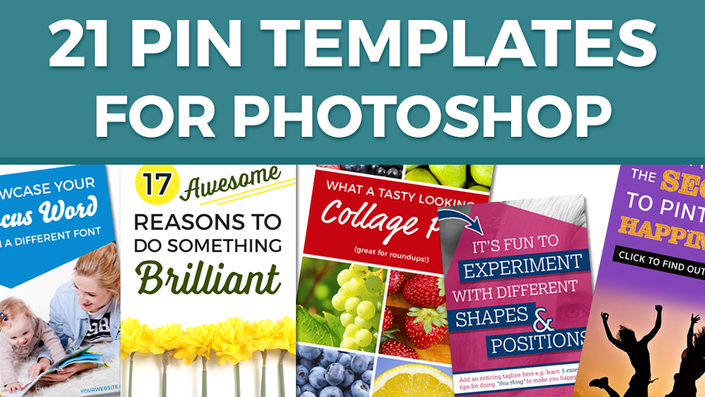 P.S. Pinterest Pin Templates
21 Editable Photoshop Pin Templates to Transform your Pinterest Account
STOP SPENDING HOURS STRESSING OVER PIN DESIGNS! 📌
Do you struggle to come up with ideas to promote your blog posts on Pinterest?
Take the stress out of Pin creation with these easy-to-edit and fully customizable Pin templates. 🎉
No more worrying about how to position your title, or which fonts to use - just open the template in Photoshop, type in your text, switch out the photo to one that suits your blog title and you're DONE!



Create beautiful stand-out pins in just a few minutes with 21 editable Pinterest Pin Templates. 💡
Pinterest wants **NEW** content - and that means **NEW** pins (for both new and existing blog articles).
It's no longer enough to create one pin per post - now the Pinterest experts are telling us that we need 2, 3 or even 10 (!) different pins per blog post.
Sounds daunting right? Well... not any more!



Introducing... Easy-Peasy Pin Creation 🎨
This affordable Pin template pack contains enough designs for you to launch one unique pin EVERY DAY for THREE WEEKS.
Prefer to launch new pins more often? Why not try THREE per day for ONE WEEK?
And when you need MORE Pin inspiration... simply switch out the images, change the text and BOOM - you've designed a BRAND NEW PIN in just a few minutes.
All designs are sized to Pinterest's preferred dimensions.
You'll get 13 x 600x900px templates & 8 x 600x1200px templates
21 gorgeous pin templates, suitable for all blog niches
A wide range of design styles are included, from soft and feminine to 'right and colorful; photo-based to graphical - and one with no graphics at all!
You can customize each Pin Template to match your brand - colors, fonts and photos are all completely changeable.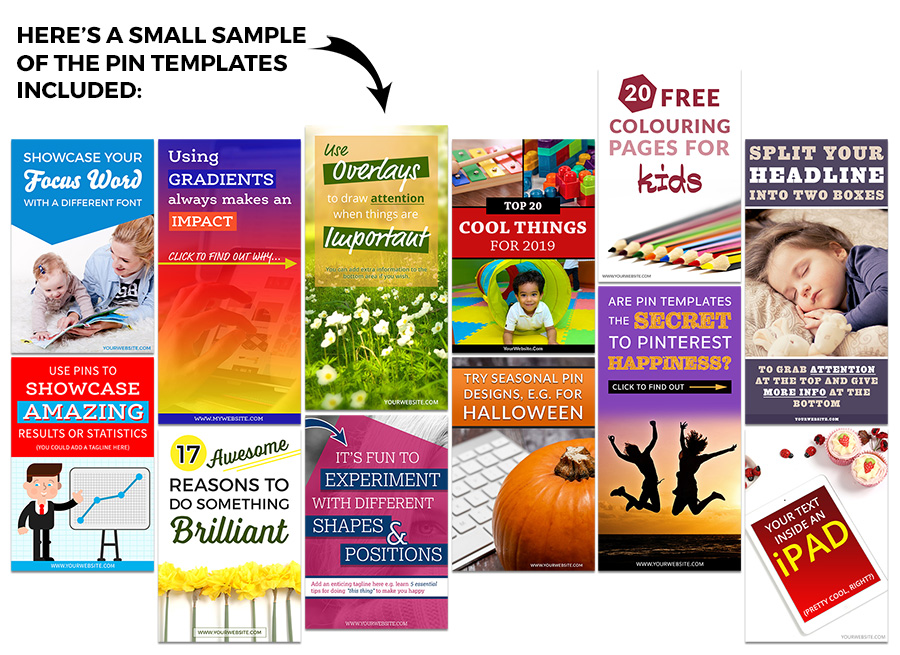 Clever Pinterest templates to save you HOURS of design time... 😍
...so you to get on with the blogging tasks you enjoy MOST.
These Pin Templates are provided as PSD files for use in Adobe Photoshop.
You MUST have Photoshop in order to open and edit them.
These templates will NOT work in other programs such as Canva and PicMonkey.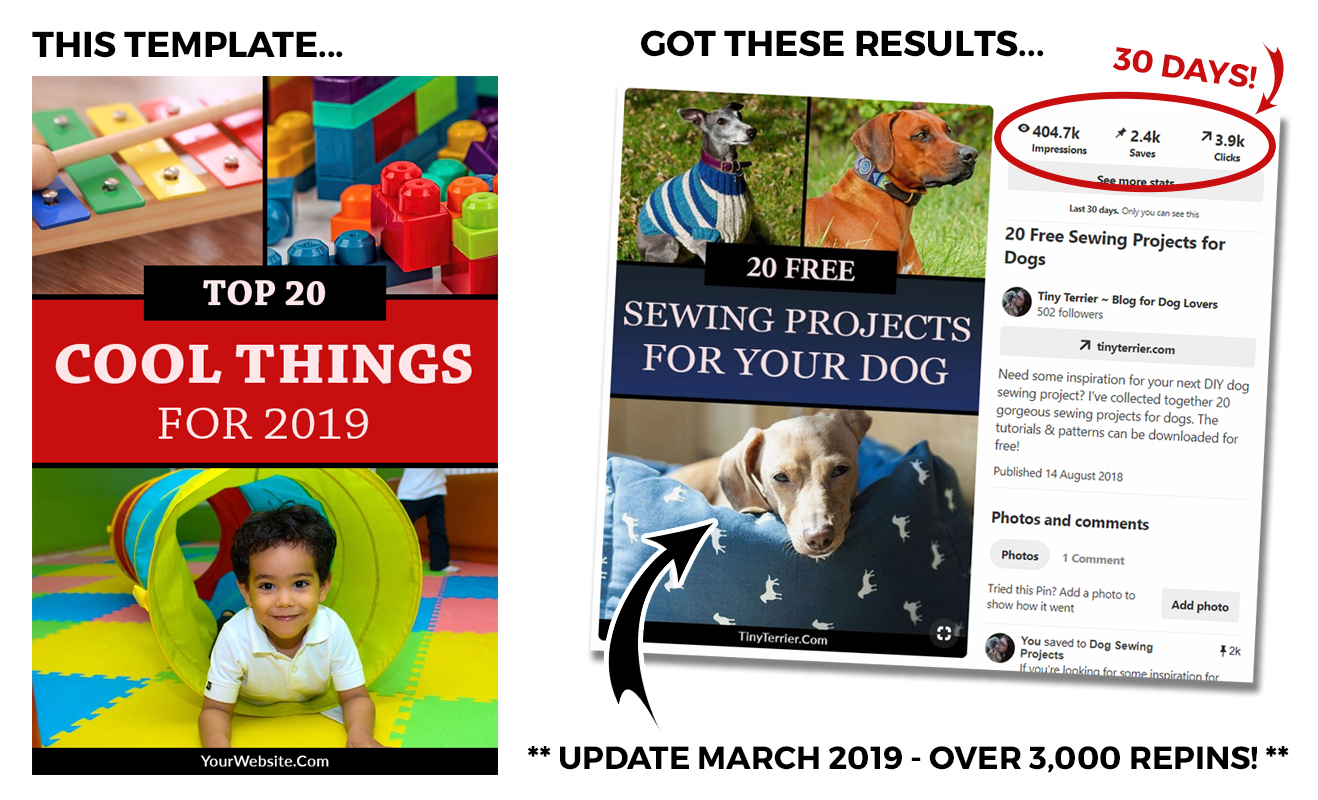 Please note that due to the digital nature of these templates, no refunds will be given.
By purchasing these templates, you acknowledge that they will ONLY work in Adobe Photoshop.
All fonts used are available from Adobe Fonts (Typekit), which is included with your Photoshop Creative Cloud subscription.